Bathroom Project, Rathgar
The vision for this bathroom was: as natural and convenient as possible, with a generous spend on bathroom equipment.
The floor was to be of the same level throughout the whole space, i.e. no shower tray.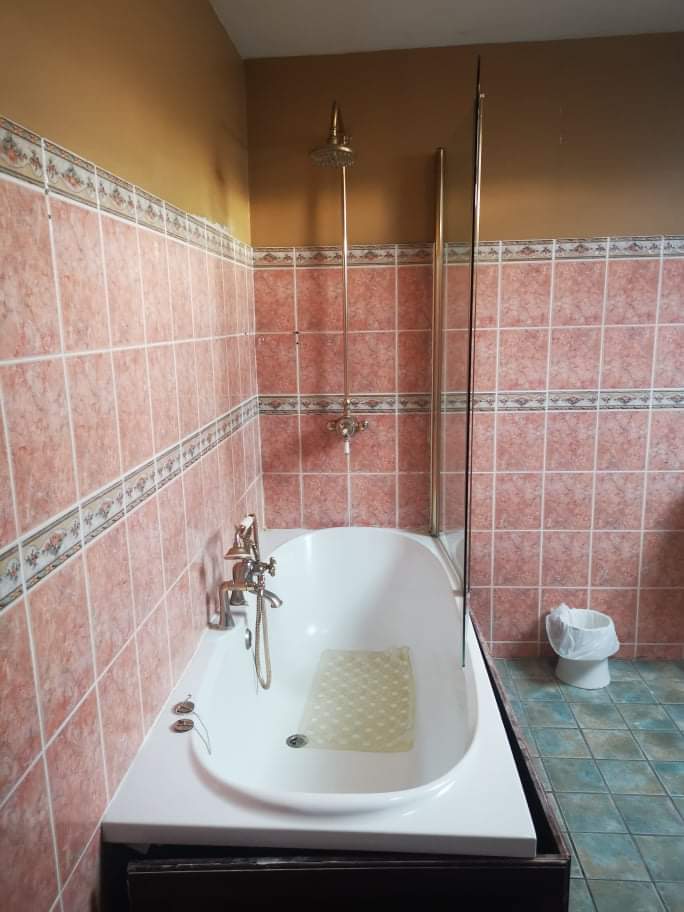 We went for stone mass floor tiles and installed floor heating.
To avoid monotony we tiled one of the walls with darker tiles.
Around the toilet we installed night lights with a motion detector which come on only in the dark, so you don't have to look for the switch when you need to use the toilet at night. Being installed just 15 cm above ground level and directed to the floor it also saves you and your dear ones from the exposure to the bright light. Once you've left the bathroom, the lights will come off in 10 minutes – simple and very convenient.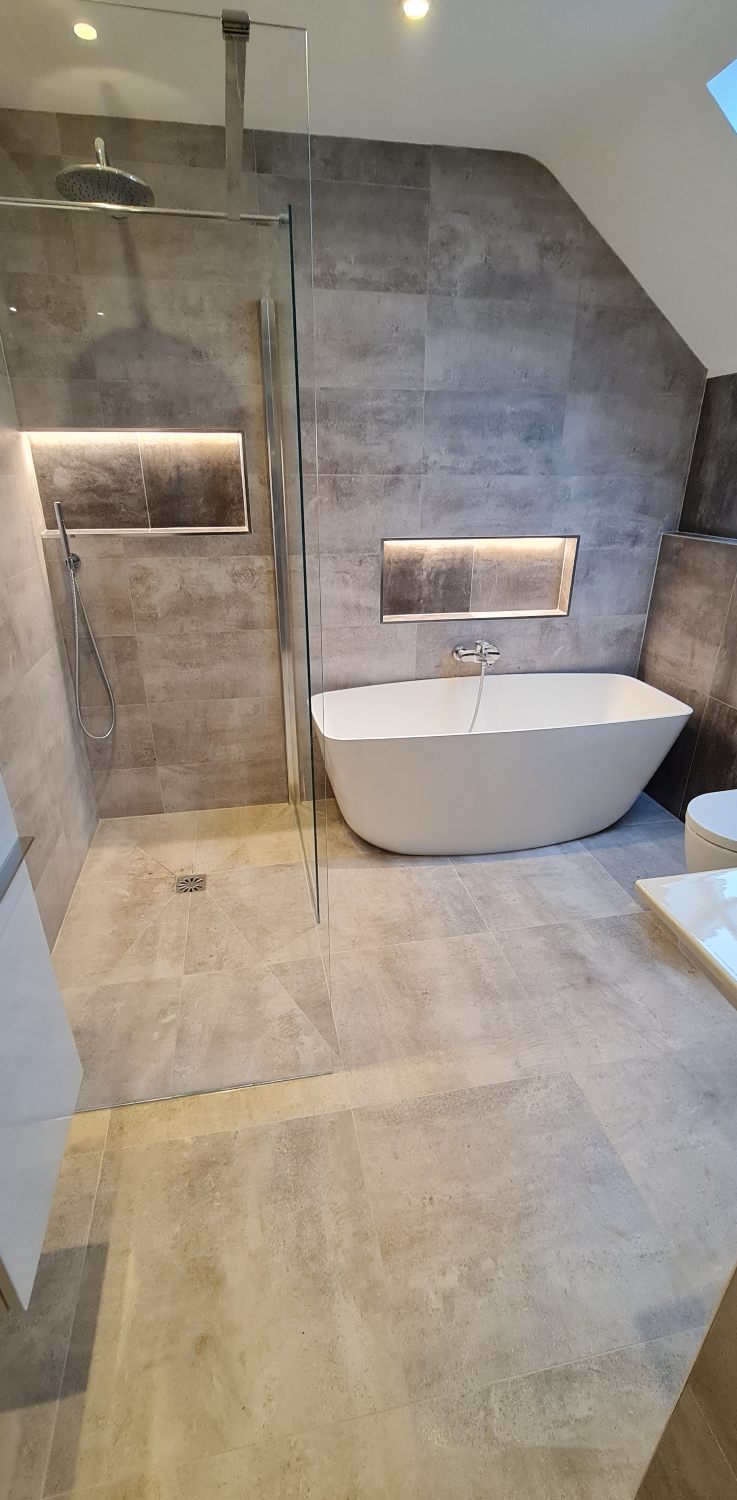 Our client, the lady, confessed to us she loved reading a book with a glass of wine while soaking in the bath… Well, not a problem – here is the niche for your wine glass and lights for reading!
We picked a free-standing bathtub for this project – a feature that is always sure to add to the ambience of luxury and aesthetics.