Bathroom Project, Malahide
The bathroom was long, narrow and dark. The sink and cupboards were situated against both walls thus blocking the light so between our client and ourselves it was agreed on an interior change.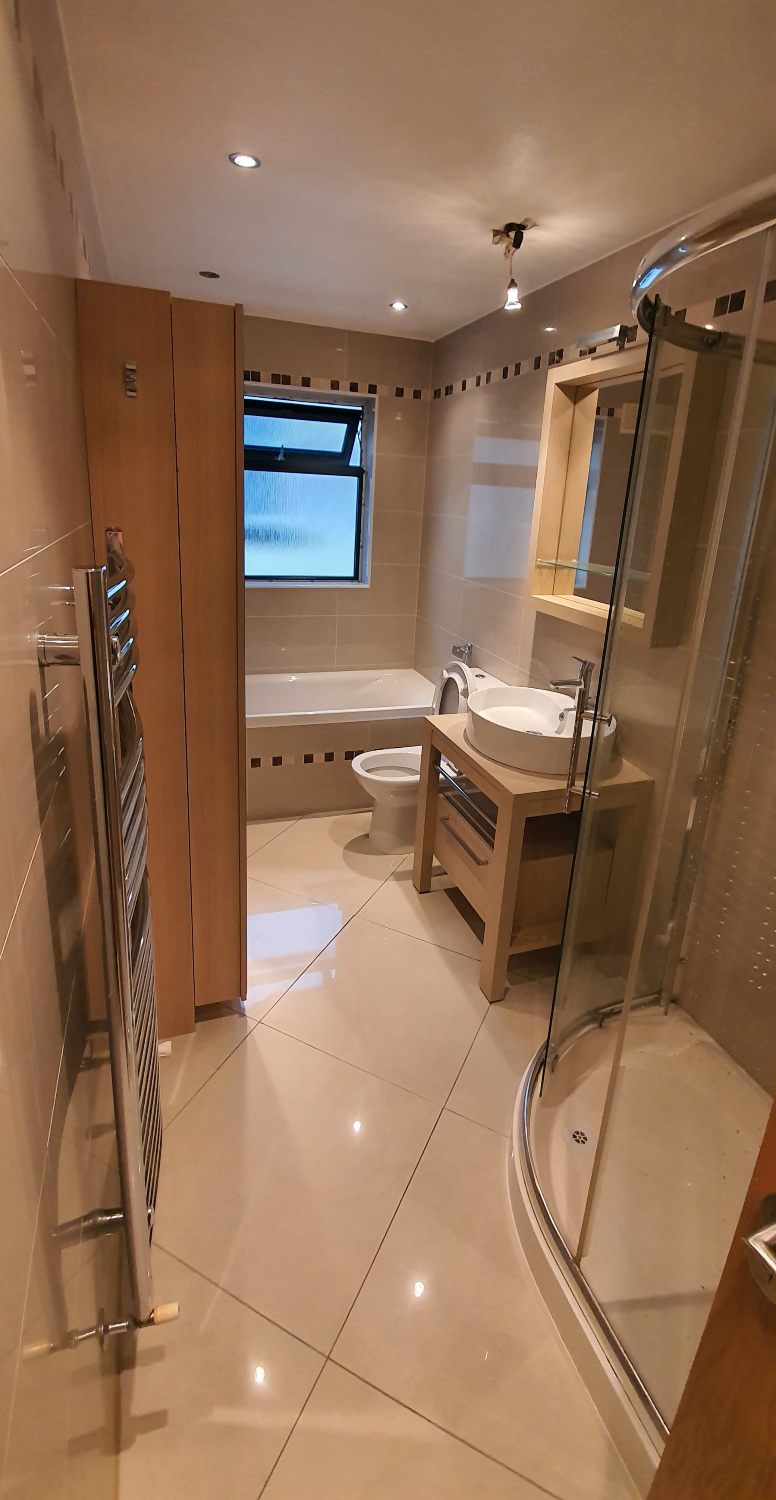 It was decided to install all bathroom equipment on the right wall, which had space within it to give us access to the plumbing – by doing so we made sure we retained as much light as possible.
We removed the old halogen ceiling lighting and installed LED line lights – another step towards creating an impression of spaciousness.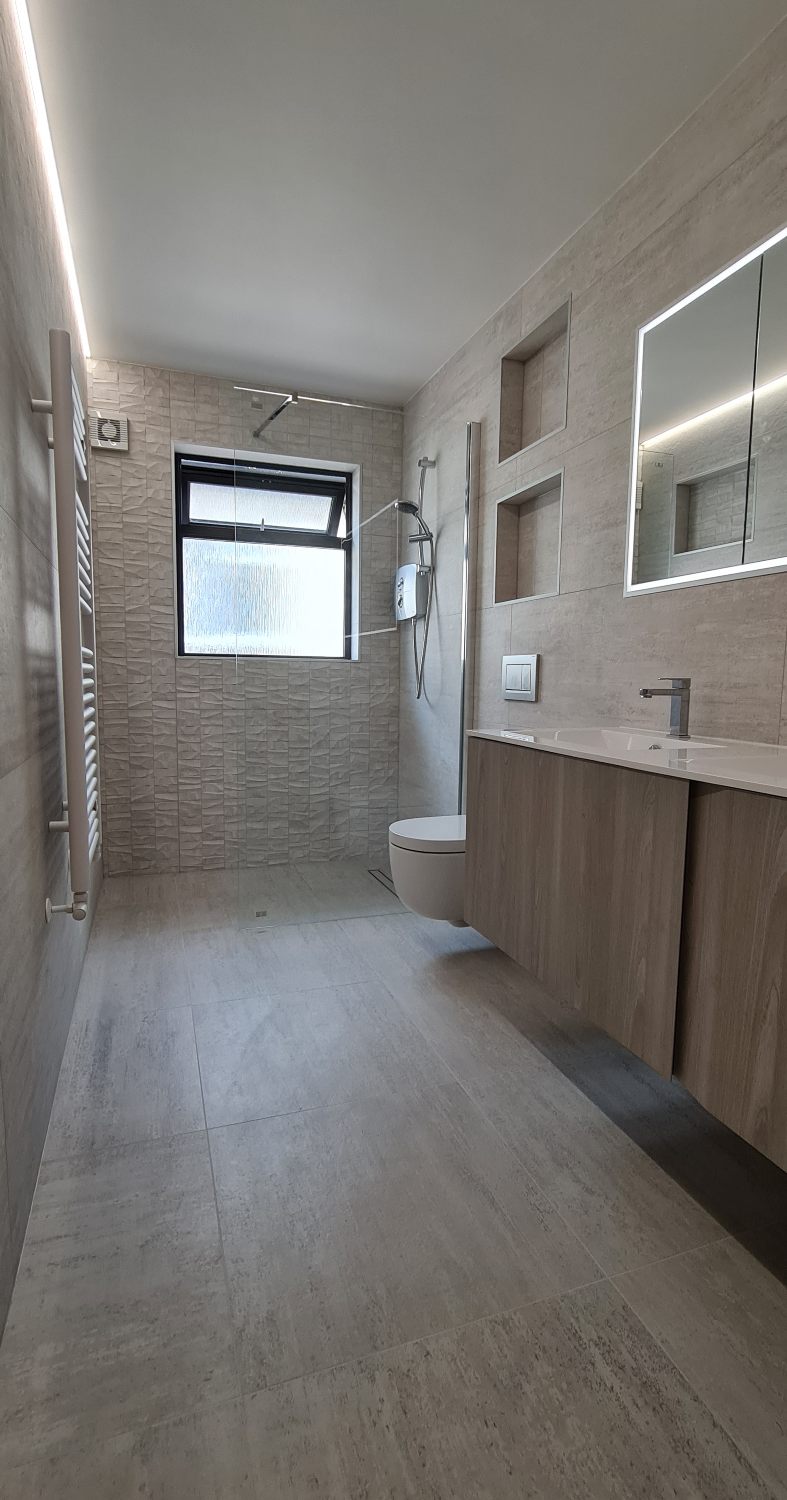 For the walls we went for a grey concrete look: the walls were tiled with natural concrete tiles except for the window / end wall which we tiled with cut stone texture tiles and that made the wall seem closer and the room – more square and not so stretched (it is 4.8 m long), plus a beautiful pattern.
"We had to get our bathroom completely refitted after an attic tank leak. Kestutis from Diamond bathrooms was recommended to me and I gave him a call. He arrived at the agreed time and was very helpful with suggestions and design advice. The job started and finished on time and we were delighted with the finished work. So delighted in fact we booked him right away to update our second bathroom."
Ken Malahide
The regular window glass was replaced with a rain pattern obscure glass.
We also installed a Geberit toilet frame with suspended toilet bowl, double sink with cabinet and a built-in mirror with cabinet and sockets inside.
The heated towel rail was installed right next to the shower entrance so the towel is within a hand's reach – convenient and no risk of slipping while stepping out of the shower to fetch your towel.