Bathroom Project, Castleknock
The project comprised the renovation of three bathrooms.
Our client wished to have their new bathrooms bright as there were no windows in either of them, as well as maintain the rich style of marble stone.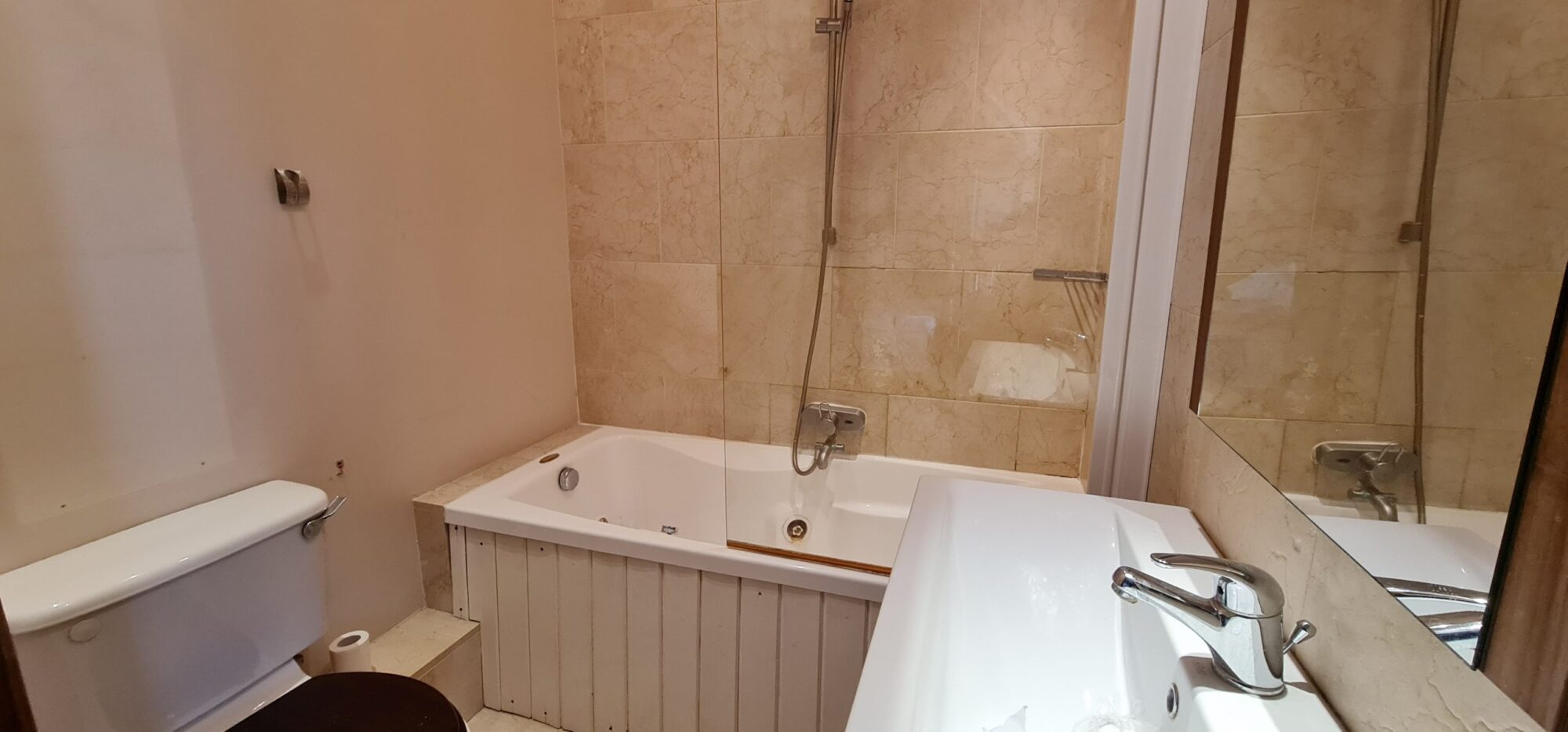 We picked white marble tiles with gray veins and gloss definition for the walls and floor, to replace the old sand colour marble tiles and in this way retain the desired sumptuous marble stone style.
Such tiles, the size of 1200 cm x 600 cm, create a visually larger space thus the bathrooms look much more spacious; we also minimised the grout lines to 1 mm.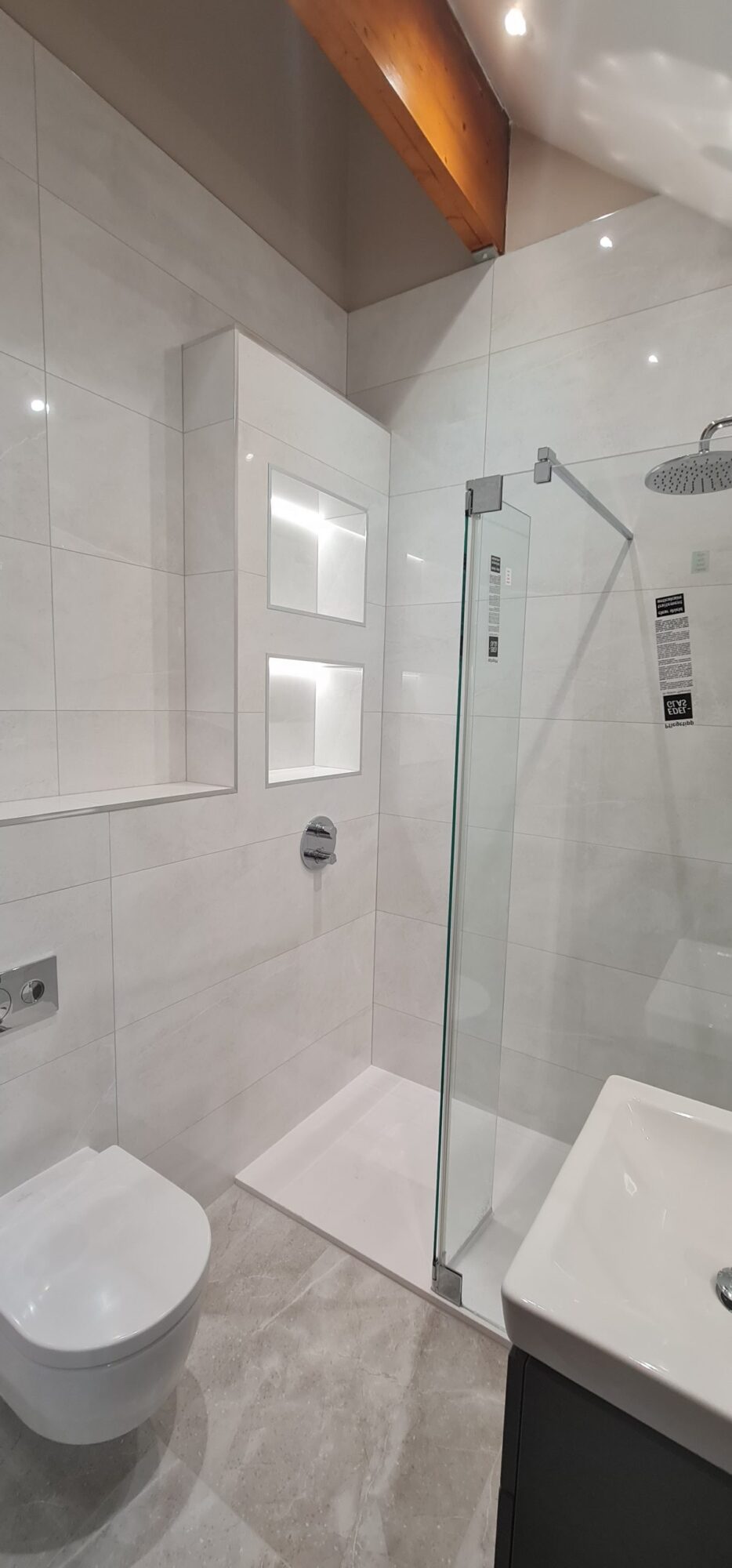 We installed wall niches in the shower walls for toiletries and above the toilets for candles, aroma diffusers and colourful bathroom accessories to introduce more colour play to the interior.
"In autumn 2020, I met with Diamond bath to discuss renovation of three bathrooms in my home in Dublin. We agreed on a plan and a date.
Much to my surprise and delight, the team arrived the day they said. They protected my floors and furniture well. They  worked hard and did an amazing job. Their attention to detail was phenomenal. No problem was a real problem! They were able to source whatever I needed in double quick time.  The quality of plumbing, tiling, electrics and lighting was excellent. They completed the job within the agreed timeframe. I have done many jobs in my home over the years but none compare as favourably as the outcome with the bathrooms. They left the bathrooms sparkling. They have real pride in their work which is so refreshing. The after sales service is super. I couldn't recommend them highly enough."
Marian Dalton Castleknock
The niches were equipped with LED line lights so the space looks more stylish and modern.
Above the sinks we installed built-in mirror cabinets with sockets inside.