Bathroom Project, Rathfarnham
Our client, a lady and teacher, was looking for a stylish and calm interior. We suggested that of a gentle sand colour – of late the bathroom design in brown or sand colour has become especially relevant.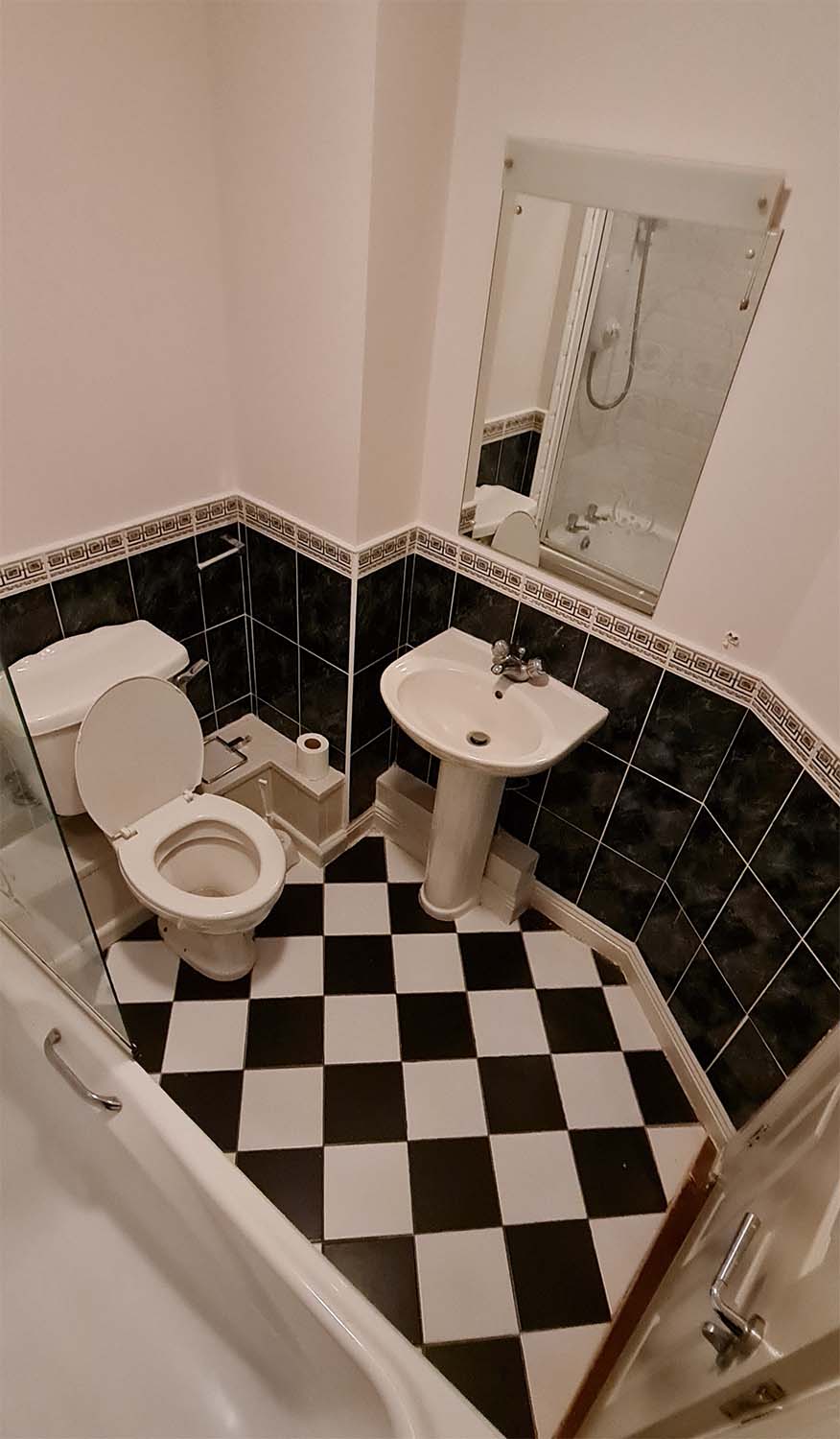 So that the space is not too monotonous we went for innovative bathroom equipment, such as a suspended toilet bowl with bidet function.
We installed a sink with a double drawer and above it a round demister mirror – a classic touch.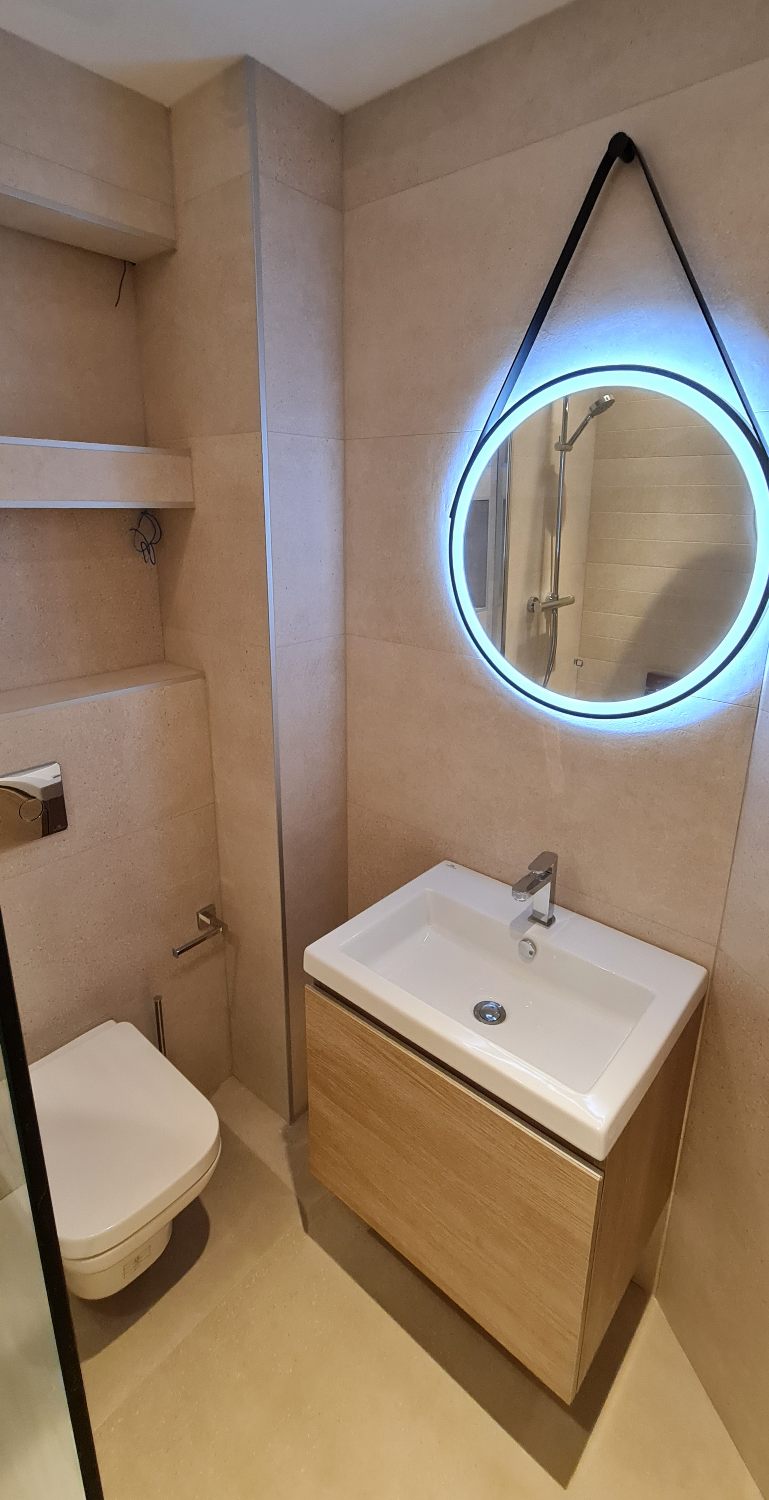 The two niches with led lights above the toilet – these lights can be used instead of the ceiling lights should the latter be too irritating at times.
"I found Diamond Bath services to be most professional and helpful. They arrived always at the appointed time and date. They were very tidy workers. I live in an apartment block and they laid out plastic sheeting everywhere in the apartment as well as the common areas outside to make sure they kept those areas clean. They completed the job in a few days. Their after services care was excellent. I can't recommend them enough. I found them fantastic!!"
Evelyn O'Donoghue Rathfarnham
The new wallpaper pattern tiles in the shower create an atmosphere of cosiness.
We also installed a natural wood shower chair, should there be a need to sit down – the chair can be folded up when not in use.